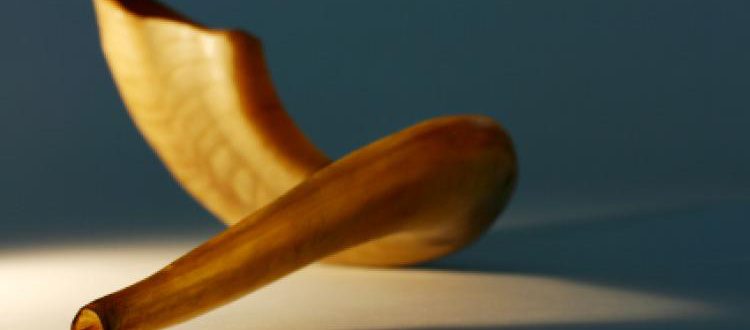 What Is Rosh Hashanah?
The Jewish New Year, anniversary of the creation of Adam and Eve, a day of judgment and coronation, and sounding of the Shofar.
What: It is the birthday of the universe, the day G‑d created Adam and Eve, and it's celebrated as the head of the Jewish year.
When: Rosh Hashanah 2018 begins at sundown on September 9 and continues through nightfall on September 11.
Why Rosh Hashanah Is Important:
The Jewish New Year, Rosh Hashanah actually means "Head of the Year." Just like the head controls the body, our actions on Rosh Hashanah have a tremendous impact on the rest of the year.
As we read in the Rosh Hashanah prayers, each year on this day "all inhabitants of the world pass before G‑d like a flock of sheep," and it is decreed in the heavenly court "who shall live, and who shall die … who shall be impoverished and who shall be enriched; who shall fall and who shall rise."
It is a day of prayer, a time to ask the Almighty to grant us a year of peace, prosperity and blessing. But it is also a joyous day when we proclaim G‑d King of the Universe. The Kabbalists teach that the continued existence of the universe depends on G‑d's desire for a world, a desire that is renewed when we accept His kingship anew each year on Rosh Hashanah.
What's It Called?
The most common name for this holiday is Rosh Hashanah, the name used in the tractate of Talmud devoted to the holiday.
The Torah refers to this day as Yom Teruah(Day of Shofar Blowing)
In our prayers, we often call it Yom Hazikaron(Day of Remembrance) and Yom Hadin(Day of Judgement) since this is the day when G‑d recalls all of His creations and determines their fate for the year ahead.
Together with Yom Kippur (which follows 10 days later), it is part of the Yamim Nora'im(Days of Awe, or: High Holidays).
First Priority: Hear the Shofar
The central observance of Rosh Hashanah is the sounding of the shofar, the ram's horn, on both days of the holiday.
The blowing of the shofar represents the trumpet blast that is sounded at a king's coronation. Its plaintive cry also serves as a call to repentance. The shofar itself recalls the Binding of Isaac, an event that occurred on Rosh Hashanah in which a ram took Isaac's place as an offering to G‑d.
Have a wonderful and sweet New Year.